Batteries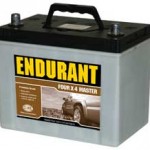 Batteries come in many shapes and sizes and differing combinations of materials. From Lead/Acid to Amalgamated Glass Mat (AGM) to Gel to Calcium/Calcium etc. There is no longer any such thing as a standard automotive battery. Some batteries even have to be coded to the vehicle these days!


We have the knowledge and experience to advise you on the most suitable battery for your vehicle. We also test and advise on the need to replace your battery.
Batteries can go flat for a variety of reasons from faulty alternators to residual/static current draw. Call in and see us for the best advice.