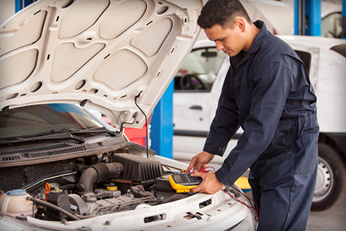 WE HAVE MOVED!
We Look Forward to Seeing you at our new location
23 Gasson Street Sydenham!
Welcome to Tower Auto Electrical
We are a well established (over 30 years and still going strong) auto electrical sales, service and repair business located in the central city of Christchurch, New Zealand.
We repair alternators, starter motors, air conditioning, heaters, anti lock (ABS) systems, airbag (SRS) systems, alarms, central locking, electric windows, short circuits, lighting systems, wipers, engine management, stereos, cruise control, sunroofs, generators, winch motors, trailer lighting & braking systems, wiring faults, accessory installations, lighting upgrades, instruments, diy disasters …
So if you have any questions, breakdowns or would like to make a booking, Phone Peter and Lance today! 03 9622894
We Offer...
... all of the above services plus:
Free advice and estimates!
6 month warranty on all labour!
3 month warranty on all 2nd hand parts fitted, 12 months on all new parts
Air conditioning service and repair facility from fully qualified and experienced technicians
On-site audio/phone/gps installation and repair service
Member of the BatteryTown group – exceptional quality in automotive battery sales and service
Batteries for all makes and models with up to 2 year full replacement warranty!
Comprehensive range of diagnostic equipment and information systems
Payment by cash, cheque (with photo id), eftpos, Visa, and Mastercard
Centrally located, just a few minute walk from the Colombo and South City